Variety Holographic Color And Size Of Glitters Supply To customer
Product No.:LB901
Color:Holographic purple pink Glitter
Size:1/500"(0.05mm)~1/4"(6.35mm)
Shape:Hexagon/Square/Strip/Star/Heart etc
Packing:25KGS/BAG OR 20KGS CTN
OEM&Sample:Available
Delivery Time:5-7 days
Payment:T/T,L/C,Western Union etc
◆◇ Product Information:
Description: Our holographic purple pink glitter is the ultra fine flake glitter and its size is precise,which suits for resin,tumbler,floor and other surface ornament.
Basic Information: Variety Holographic Color And Size Of Glitters Supply To customer
Model Number: LB901
Color: Holographic purple pink Glitter
Materials: PET,Aluminum Film etc
Size: 1/4"(6.35mm),1/8"(3.18mm),1/10"(2.54mm),1/12"(2.12mm),1/16"(1.59mm),1/24"(1.06mm),1/32"(0.79mm),1/40"(0.64mm),1/64"(0.40mm),1/96(0.26mm),1/128"(0.20mm),1/170"(0.15mm),1/256"(0.10mm),1/360"(0.07mm),1/500"(0.05mm)
SHAPE: Hexagon/Square/Strip/Round/Star/Moon/Heart etc
TEMPERATURE: High Temperature Resistance(170℃)
ACID AND ALKALI RESISTANT: High Acid&Alkali Resistant
Eco-friendly: Eco-friendly,pro-environment
Certification: SGS/MSDS/EN71-3/ASTM/Reach

PACKING AND DELIVERY
PACKING: 25KGS/BAG OR 20KGS CTN
STORAGE: dry,prevent direct sun exposure
DELIVERY TIEM: Order will be delivered within 7 days or be according to our agreement
PAYMENT: T/T,L/C,Western Union,Paypal etc.
Remarks: Above pictures are only for reference,all standards are subject to the object.

APPLICATON: Adhesive products,glitter flakes for radiators covers,glitter powder for tiles,Christmas crafts,glass crafts,candle crafts,ceramic crafts,screen printing,greeting card couplets,cosmetics,building materials,wallpaper,leather, paint,decorative materials,children DIY,toys and etc.

Hot Tags: glitter for tumbler,glitter for floor,glitter supply,Holographic pink glitter, Glitter for DIY,bulk glitter from China,Wholesale high temperature glitter powder,hot sale glitter powder
◆◇ PRODUCT DETAIL: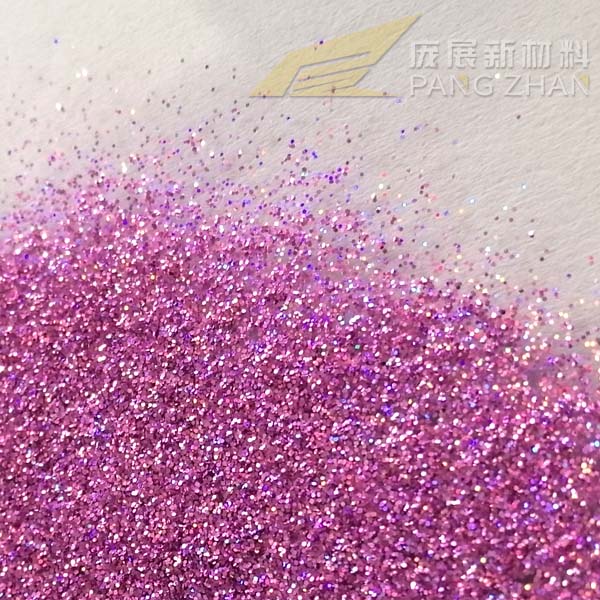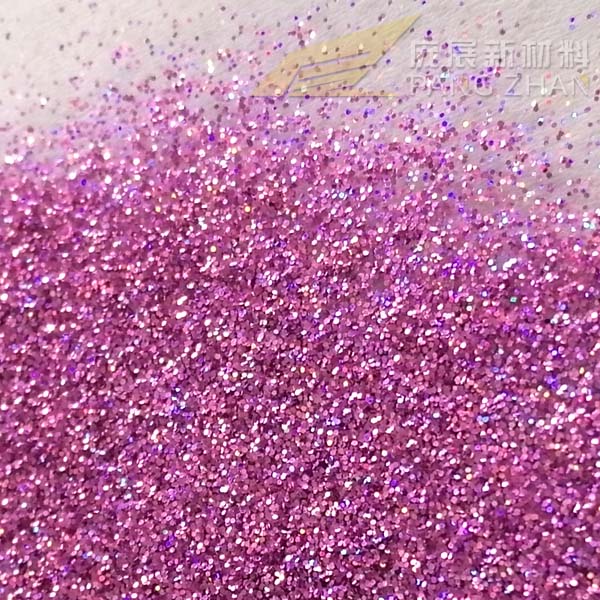 ◆◇ PACKAGES: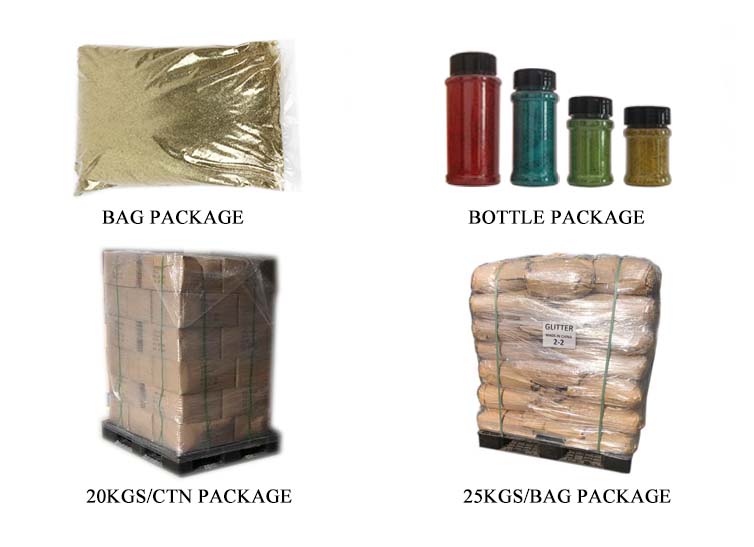 ◆◇ OUR ADVANTAGE:
1. To ensure sufficient supply and favorable price of raw materials,we have maintained long-term and stable cooperation with domestic and foreign suppliers.
2. With advanced sophisticated machinery equipment and exquisite technology,we do better to improve our product quality.
3. To meet our customers'different requirements,we have set up a R&D department and constantly pursued technological innovation,so that our products can be diversified for customers'choice.
4. Our professional service:
a) Each batch of goods is controlled by the quality control center before delivery.
b) Provide special customized color to our customers,also we keep samples for customers.
c) According to the characteristics of customers'products,we recommend suitable products for their reference and support the sample test.
5. A number of production equipment meets the requirements of mass order production.Cargo can be delivered on time according to the agreed time.
Products Category
Contact Us
Name: June

Tel: +86-0754-86368808

E-mail: sales@finestglitter.com

Add: Building 4, Time Elite, Hi-tech Development Industrial Zone, Shantou City, Guangdong Province, China